How does WebGlazok.telefon security CCTV system work?
WebGlazok.telefon — is a cell phone based wireless IP camera. For setting up your online CCTV security system you need an old cell phone with built-in camera. Install Java application WebGlazok.telefon on it and your online IP security camera is ready to use. Then place the mobile phone anywhere you want and direct its built-in camera to the observed object. You can start your camera manually or by SMS command and then manage it online and view camera snapshots on telefon.WebGlazok.com website.
You can use your own handmade CCTV system for observing your flat, garage or any construction using only an old cell phone. You do not need to buy security cameras, CCTV processor, internet routers or other expensive equipment. You do not need any wires, cell phone can work as IP camera anywhere inside GSM coverage area. You only need to power your phone with a mobile charger or an extra battery if you need to observe objects more than 5-7 hours continuously (until the mobile battery is low).
Please follow setup instructions for installing WebGlazok.telefon CCTV system on your mobile phone.
How the WebGlazok.telefon CCTV system works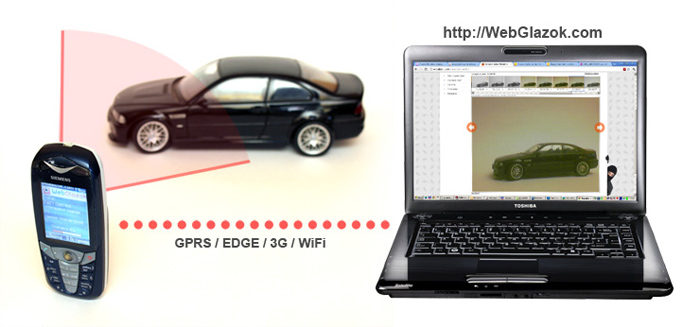 WebGlazok.telefon Java application specifications
Observing objects online on telefon.WebGlazok.com
Making picture archive under your private account.
Camera remote control (capture image, change capture interval, turn the camera on/off).
Capturing images by interval.
Capturing images by online request.
Camera remote start by SMS command.
Auto restart Java application if the internet connection is lost.
Screenshots
Viewing your camera online: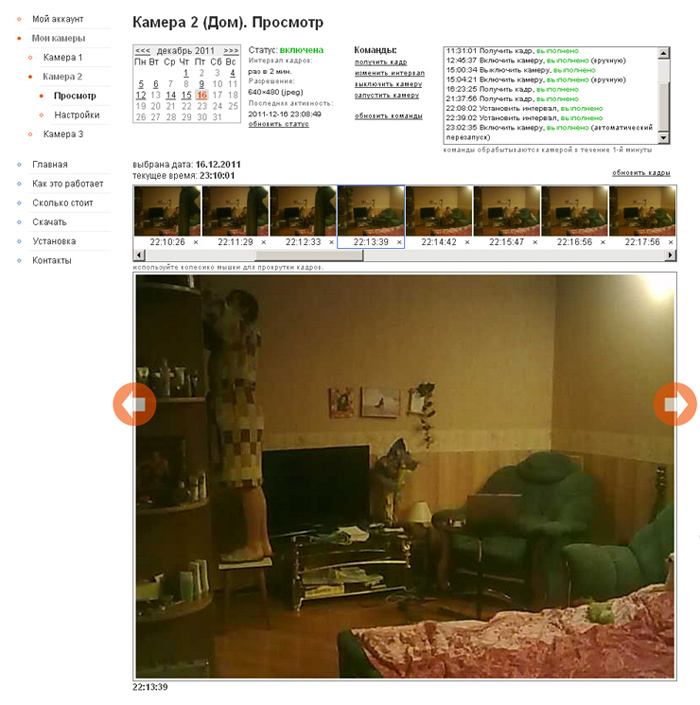 If movement sensor is enabled and movement was detected you will see a red arrow ⇒ near the picture
Movements areas are marked with red squares